Here's a list of my novels, and the anthologies that contain my short stories. They can all be purchased 
here.
Gallowglass is an urban fantasy series set in Scotland and New York.
Winner of the 2017 Paranormal Romance Guild's Reviewer's Choice Award in Paranormal & Urban Fantasy
Karina didn't set out to free the Seelie Queen's gallowglass. Now she'll do anything to keep him.
After Karina and her brother, Chris's, lives fall apart in separate yet equally spectacular ways, they leave New York behind and head to the UK. Karina buries herself in research for her doctoral thesis, all the while studiously not thinking about the man who broke her heart, while Chris—who'd been a best-selling author before his ex-fiancée sued him for plagiarism—drinks his way across the British Isles.
In Scotland they visit the grave of Robert Kirk, a seventeenth-century minister who was kidnapped by fairies. No one is more shocked than Karina when a handsome man with a Scottish brogue appears, claiming to be the Robert Kirk of legend. What's more, he says he spent the last few hundred years as the Gallowglass, the Seelie Queen's personal assassin. When they're attacked by demons, Karina understands how dearly the queen wants him back.
As Karina and Robert grow closer, Chris's attempts to drown his sorrows lead him to a pub, and a woman called Sorcha. Chris is instantly smitten with her, so much so he spends days with Sorcha and lies to his sister about his whereabouts. When Chris comes home covered in fey kisses, Karina realizes that the Seelie Queen isn't just after Robert.
Can Karina outsmart the Seelie Queen, or is Robert doomed to forever be the Gallowglass?
WALKER – Gallowglass #2
When Karina and Robert relocated from Scotland to New York, and Karina returned to her life as a grad student, they expected things to settle down. New York is known for many things, but being a hotbed of supernatural occurrences isn't one of them. Karina agreed to teach a class over winter break, and that was when things got weird: first she and Robert encountered an angry centaur, then a fairy enrolled in her class, and Karina learned that her mentor just might be a deity. When the Seelie King started making unannounced visits to Karina's apartment in the middle of the night and warning her and Robert to be careful, she knew things were serious.
All of these events lead to a single question: Who doesn't want the gallowglass on American soil?
Meanwhile, Chris has problems of his own. The university grudgingly restored his teaching position, his agent and publisher are hounding him for a sequel to his worldwide bestseller… and he wonders if he can teach again. Write again. Hell, he can barely even speak to a woman after what happened between him and the Seelie Queen. Then a woman—a fairy woman—comes into Chris's life, and damn it all if he doesn't want her to stay there.
The disgruntled god plays their hand, and the Seelie King calls Robert to his side. Alone and more frightened than she's ever been, Karina tries to solve the mystery of who is hunting the gallowglass. Will Karina find the answer in time, or will Robert be lost forever?
The Chronicles of Parthalan is a six volume epic fantasy set in the Faerie Realm of Parthalan.
Heir to the Sun – available now
A mad king. An escaped slave. One warrior to save the realm…
When Asherah, stripped of both her memory and her dignity, learns that King Sahlgren is responsible for her torment it nearly breaks her. Instead, she leads her fellow slaves to freedom. More prisons are scattered across Parthalan, and Asherah vows to burn them all.
Caol'nir, a warrior descended from the gods, is sworn to serve and defend the king. Then a priestess is murdered, and Caol'nir learns that Sahlgren is to blame. Determined to stop the king, sacred oath or no, Caol'nir joins Asherah's rebellion.
What Caol'nir doesn't know is that Sahlgren has promised the demon lord a woman of rare and singular beauty, a woman whose abilities are rumored to rival the sun god's themselves…a woman Caol'nir knows all too well.
Purchase here
The Virgin Queen – available now
A broken queen. A friendship mired in deceit. Can one man from the desert help hold the realm together?
Asherah, Queen of Parthalan and Lady of Tingu, has led her people through eight centuries of prosperity. That peace shatters when Mersgoth, the mordeth thought long dead, attacks Teg'urnan. In the aftermath a new warrior emerges: Aeolmar, a man as secretive as he is deadly.
Asherah and Aeolmar race across Parthalan in pursuit of Mersgoth, and track the beast to the High Desert. While they're gone, Harek, now Prelate of Parthalan, conspires with the Dark Fae against the elves…Against Leran, the king of the elves and Asherah's son in all but blood. Will Asherah see the truth of Harek before it's too late, or will he bring down the fae once and for all?
Purchase here.
Rise of the Deva'shi – February 2017
A stolen girl. A legendary champion. A plan that might destroy Parthalan once and for all…
Aeolmar, First Hunter of Parthalan, leads a solitary life. Having long since abandoned his quest to kill Mersgoth—the demon that murdered his family—Aeolmar moves through his days with cold efficiency. Everything changes when he leads a training mission in Brennus, where he's attacked by Mersgoth himself, and saved by an unlikely heroine.
Latera, first born and heir to Gannera's throne, is kidnapped and left for dead in Parthalan's vast forests. A lone human amongst Parthalan's fae, she makes a home in Brennus, and lives a quiet life—until she finds herself defending a wounded First Hunter from a clutch of demons.
Back in Parthalan, Harek warns Asherah of something called the deva'shi—a warrior loyal only to the demon lord, Asgeloth. Both Aeolmar and Latera suspect that there is more to this deva'shi than what Harek has told them, but before they can learn the truth, Parthalan's borders are attacked. Will Aeolmar and Latera be able to stop the deva'shi in time, or is it a distraction to hide Harek's true plans?
RISE OF THE DEVA'SHI – book three of the Chronicles of Parthalan
Golem – coming in 2017
Elfsong – coming in 2018
Blood Prince – coming in 2018
Changes – a comtemporary romance released by Limitless Publishing
Changing Teams – Sam and Britt
"What if you met the man of your dreams…
                   And found out he was living a lie?"
Britt Sullivan, part time model and full time aspiring artist, is sick of living alone in the city…
Taking lame jobs just to make ends meet is leading Britt nowhere, and she knows something has to change. She needs some excitement, and when she meets blue-eyed Midwesterner Sam MacKellar at a photo shoot, she realizes he's perfect for her in every way—well, except for the fact he's gay.
A devastating childhood trauma turned Sam's whole life into a lie…
Sam came to New York City to escape an existence that had become unbearable, and when his job as a photographer's assistant leads him to Britt, he realizes he's finally met someone who sees him as he really is. But plagued by nightmares and trapped by his own deception, he doesn't know how she can truly be part of his life.
Friendship leads to a passionate encounter and hidden dangers…
Britt comforts Sam though his nightmares, and they begin to explore their mutual attraction, but the tables are turned when Britt faces unwelcome attention from a manipulative art instructor and Sam must come to her defense.
Sam is terrified to reveal the source of his nightmares, sure the truth would shatter his complicated relationship with Britt, but when she suffers an unspeakable trauma of her own, only Sam can help her pick up the pieces.
When Britt learns the magnitude of Sam's lies, will his reasons and the depth of their feelings be enough to allow her to forgive him? Does she have a future with Sam, or does his deception also include the reality of changing teams?
Changing Scenes – Astrid and Donato – available now
"Image isn't everything
                                            …or is it?"
For Astrid Janvier, image is everything…
Astrid is a world-renowned model, as famous for her strut as her startling green eyes. She's modeled for the biggest names in the fashion world, and is regularly invited to parties in New York, London, and Paris. Thanks to a designer label addiction, she's also broke, and takes a job as a cocktail waitress just to make rent. When her best friend Britt asks her to be her maid of honor at her upcoming wedding, their first task is to decide the menu.
Donnie Coehlo is a young, up-and-coming chef with a dinner menu to plan…
Donato—Donnie for short—is the head chef at Thirty-Nine and Twelve, a seafood bistro on the Connecticut shore. It's a great accomplishment given his youthful age, but Donnie doesn't brag. He just wants to find the right girl, settle down, and have a bunch of kids. When Astrid arrives at his restaurant, Donnie hopes she is the one. But would a high-priced model like Astrid be interested in a regular guy like him?
As Astrid's life crumbles around her, and Donnie makes a terrible choice, Astrid learns the two of them are irrevocably tied together.
Will their connection be enough for Astrid to leave her high-fashion life behind,
and accept what Donnie has to offer? Or will she chase her dreams as a model, leaving Donnie as part of her past?
Changing Fate – Cindy
Changing Dates – Melody
Copper Legacy is a four volume urban fantasy series. Read the prequel short story, A Raven in Queen Maeve's Court, here: https://jenniferallisprovost.wordpress.com/a-raven-in-queen-maeves-court/
Copper Girl
Sara had always been careful.
She never spoke of magic, never associated with those suspected of handling magic, never thought of magic, and never, ever, let anyone see her mark. After all, the last thing she wanted was to end up missing, like her father and brother.
Then, a silver elf pushed his way into Sara's dream, and her life became anything but ordinary.
Purchase here
Copper Ravens
Sara should be happy.
She has what every girl wants: a man who loves her, a beautiful home, and wealth beyond imagining. She rescued her brother from the Peacekeepers, destroyed the Iron Queen, and doesn't have to go to her boring job any more.
And yet Sara still doesn't know if her father is alive or dead. Her mother hides in the garden, brooding about her missing husband. Her sister, the Inheritor of Metal, is scared of her own shadow, and her brother spends his days fighting and gambling. To add to Sara's misery, the new queen (gold, of course) is more than a bit crazy, she misses her life in the Mundane world, and, worst of all, Micah wants to have children. A lot of them.
As Sara wavers between happiness and homesickness, a conspiracy emerges against the Raven clan, implicating them in a plot to dethrone the Gold Queen. How can Sara prove her family's innocence, and become the consort Micah needs her to be, without losing herself in the process?
Purchase here
 Copper Veins – releasing July 26, 2016
Sara's pretty sure her life is perfect.
Not only are she and Micah finally married, her father, who'd been missing since the Magic Wars, has been found. Actually, he just strode up to the manor's front door, but whatever. Sara knows better than to look a gift horse in the mouth.
But Baudoin Corbeau isn't content to return to family life. He's decided that he will be the force of change in the Mundane world, and lead the Elemental resistance to victory with his children at his side. What's worse, Baudoin doesn't approve of Sara's marriage, and makes every attempt to separate her from Micah.
After a visit to the Mundane realm leaves Sara, Max and Sadie imprisoned by the Peacekeepers, Sara's doubts creep to the surface. Is her father right? Does she belong in the Mundane realm, not the Otherworld? Is Micah really the right man—make that elf—for her?
Was marrying him a mistake?
Purchase here
Look for Copper Princess in July 2016
Anthologies containing Jennifer's work:
"Paper Hearts " in Holiday Magick 
People don't usually question holiday traditions or their origins, but maybe they should. Over centuries, explanations of how and why holidays exist may have been lost or changed.
Some holiday histories might only be known by a few individuals. Ancient magic spells could have influenced how we celebrate today. Fairies, zombies, or demons may have shaped our holidays.
Consider the following…
Why do people give red roses and cards on Valentine's Day?
Is there more to the story of Purim than is traditionally told?
Why do people wear green on St. Patrick's Day?
What happens to spirits that are captured during the Japanese Doll Festival?
Where does Santa get his helpers?
You may think you know the truth, but you can't be too sure.
"All In" in UnCONventional
It's about to get weird… okay, weirder in here.Alien ascensions in hotel ballrooms.
Mermaids on cruise ships.
Werewolves in dog shows.
Steampunk fairy time travelers.
A teenage superhero hitching a ride with a supervillain.
Comic books that absorb their readers.
Magical filk… and much more.With stories by: LJ Berger, Vikki Ciaffone, Daniel Cohen, Gordon Dupuis, Anthony G. Francis, Jr., Justine Graykin, Randy O. Green, Melina Gunnett, Kate Kaynak, Danielle M. LeFevre, Kimberley Long-Ewing, Lauren Marrero, Will Morton, LS Murphy, Ira Nayman, KT Pinto, Jennifer Allis Provost, Patricia Puckett, Keshia Swaim, Sherry Thompson, Pamela van Hylckama Vlieg, and Trisha Wooldridge
"Stir the Bones" in Anthology: Year One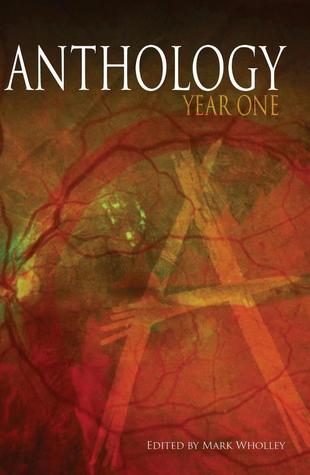 From the minds of guests of the first ANTHOLOGY (AnthoCon), Northern New England's only Multi-Genre Literature and Arts Convention, comes a compendium of imaginative prose, poetry and art.
"Zombie Love Song" in Hell Hath No Fury
It has been said that women are the "gentle" sex. Apparently, not all of them got the message. Within the pages of this anthology are a dozen zombie tales by women who will help you discover why they say something else about the ladies: Hell Hath No Fury…